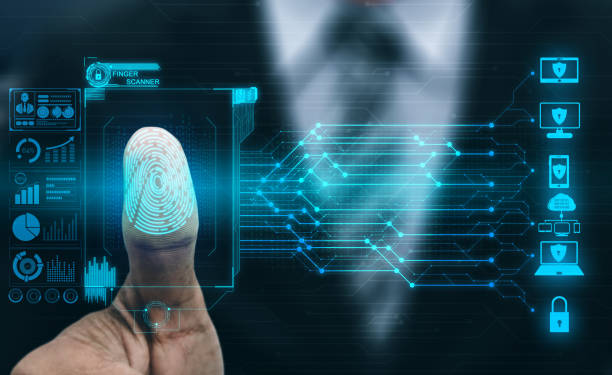 CSI Security Services is an Authorized Accredited Agency by the RCMP to submit electronic fingerprints to the CCRTIS; CSI Security Services is located in Ajax, Ontario. We have the ability to handle all your fingerprinting needs, efficiently and with the utmost professionalism, once your fingerprints has been taken prior to you leaving our office your prints is then immediately sent to the CCRTIS for processing. Our trained and certified fingerprinting technicians uses the latest technology that is also certified by the RCMP and the FBI.
Our ability to utilize the latest RCMP certified technology allows us to take full advantage of our direct connect feature; this means that we submit your information directly from our offices to the RCMP, no re-routing, no affiliates, no third parties. With that said your processing times are reduced.
CSI Security Services takes everyone's privacy very seriously and therefore can assure you that your information remains private and confidential from the beginning to the end of the fingerprinting process.
UNDER THE RCMP ACCREDITED PROGRAM, CSI SECURITY SERVICES IS PROVIDING FINGERPRINTING SERVICES FOR THE FOLLOWING TYPES OF APPLICATION:
♦ Employment (Federal Government)
♦ Adoption (Canada and International)
♦ Canadian Citizenship
♦ Employment (Other)
♦ Employment (Private Industry)
♦ Employment (Provincial Government)
♦ Landed Immigrant Status
♦ Name Change
♦ Pardon Application
♦ Privacy Act Request - Background Checks
♦ Visa/Border Crossing and Foreign Travel/Work
♦ Volunteer Employment
ACCEPTABLE FORM OF IDENTIFICATION:
◊ Drivers License
◊ Passport
◊ Canadian Citizenship Card
◊ Permanent Resident Card
◊ Nexus Card
◊ Certificate of Indian Status
◊ Birth Certificate
◊ Military ID Card
◊ Immigrations Documents / Study or Work Permit
◊ Record of Landing (Citizenship Applicant)
VULNERABLE SECTOR CHECKS
Anyone seeking a Vulnerable sector check must first contact their local police service in their residing jurisdiction. It is important that the instructions given by the local police service is followed accordingly.
For help with understanding the different types of checks you can refer to this link https://www.rcmp-grc.gc.ca/en/types-criminal-background-checks to the RCMP web site.
* REQUIRED IDENTIFICATION
Applicants must bring with them two valid pieces of Government-issued identification, one of them must be a photo ID. In the event where an applicant is directed by an employer to obtain the check, it is recommended that the applicant carry with them an application, file number or letter from the employer.